Pre-Trip Inspections (PTI) Services in Sri Lanka
Our industry-best Pre Trip Inspections services backed by well-trained & skillful technicians with good communication skills will guarantee the readiness and quality of your reefer container.
Pre-Trip Inspections (PTI) Services
Once on a ship, reefer containers must perform flawlessly to ensure that the cargo reaches its destination without deterioration in quality that could arise from malfunctioning in the reefer unit. Pre-Trip Inspections (PTI) on reefer containers are a mandatory procedure undertaken to ensure that all parameters are working well before the container is handed over to the shipper for loading the cargo.
A pre-trip inspection is conducted on an empty reefer container to ensure the correct functioning of the cooling unit, temperature control, and recording devices. PTI is a detailed inspection of the container done by our reefer technicians to ensure that the container is clean and that the system is in perfect working condition, and doesn't need any repair work done before shipping goods.
Pre-trip inspection of a reefer container includes:
Checking for Cleaning (dirt and odor removal)
Inspection of container interior (to make sure it meets customer requirement criteria)
Checking of all machinery such as cooling equipment
Checking door seals and locks are in a good condition
After the inspection, the time and date is documented and attached to the container's label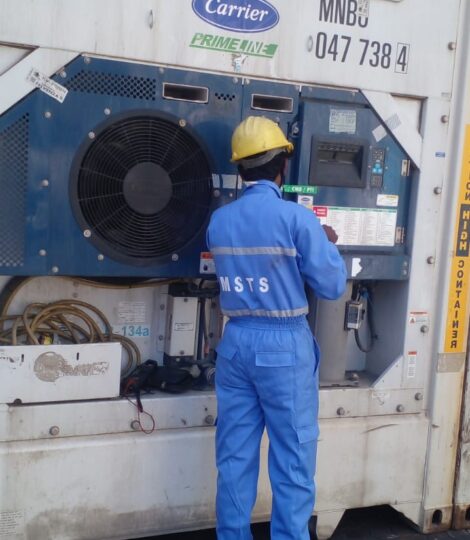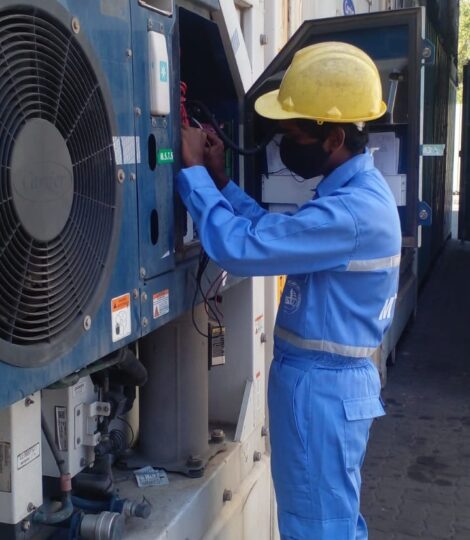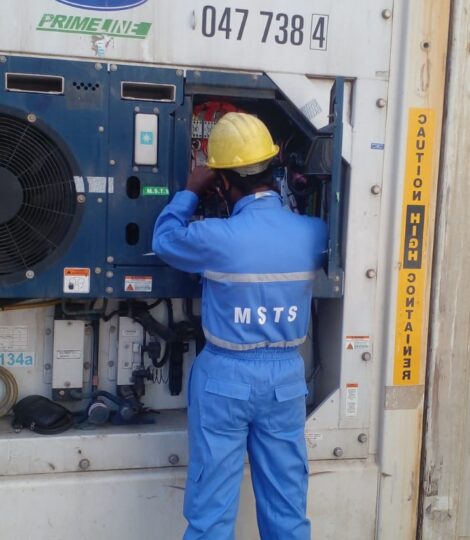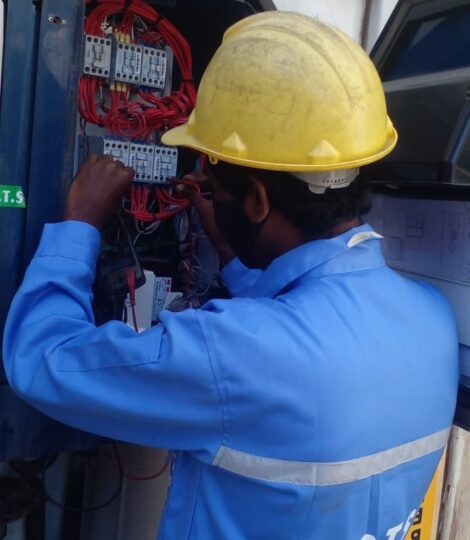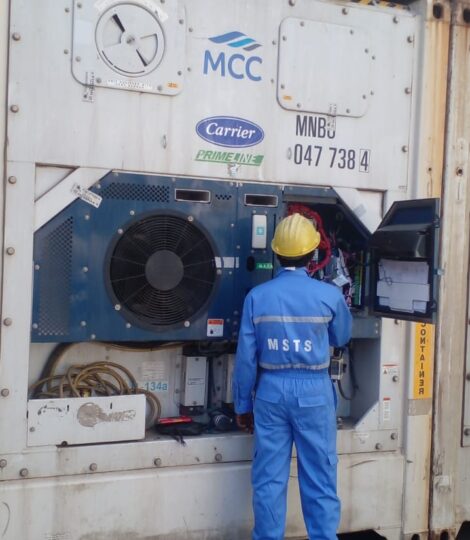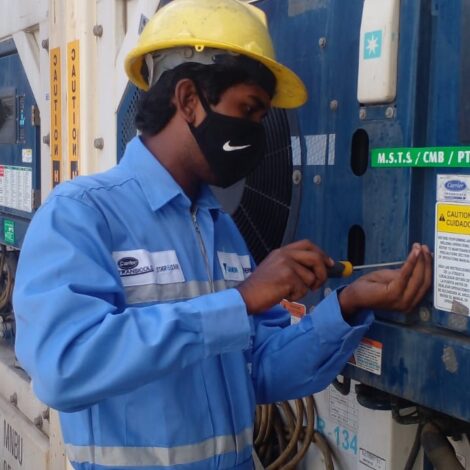 The Best Pre-Trip Inspections (PTI) Services in Sri Lanka
MSTS offers the best Pre-Trip Inspections Services in Sri Lanka, for the worlds leading shipping lines. MSTS prides itself on the quality of inspections and being able to detect any possible issues which may arise whilst in transit. MSTS carries out PTIs according to the strict guidelines provided by the world's largest shipping lines.
Our comprehensive PTI service includes a detailed inspection of bolts, compressor mountings, connectors, hoses, cable condition, insulation, and more. Further, it includes checking the container for structural damage, and ensuring that the inside of the container is clean and ready to receive cargo.
During our Pre-Trip Inspection, the temperature, humidity, and ventilation will also be set according to the customer's specifications.
Talk to an expert for Pre-Trip Inspections (PTI) Services in Sri Lanka
Get in touch with a member of our dedicated Pre Trip Inspections (PTI) division, who will be able to assist with all your enquiries.
Contact Us Today
Get Your Questions Answered by Experts
We'll help you get the perfect protection for your reefer container boxes, covering all the compliances need to adhere. Learn how fast MSTS team helps you on your reefer container service needs answered.

Request a Free Quote Now