Reefer Container Survey Services in Sri Lanka
Our expert reefer container surveyors at MSTS can provide you with the best Reefer Container Survey Services in Sri Lanka, relying on innovative technologies.
Reefer Container Surveys
MSTS offers you the best reefer container survey services in Sri Lanka complying with international standards & world best industry practices. To carry out our reefer container survey services, we deploy only the best surveyors in the country who are professionally qualified & appointed by the Ceylon Chamber of Commerce.
MSTS is the only authorized container survey service provider in Sri Lanka, for Super Freezer Stuffing / Container Blast Freezer Operations (-60° C / -40° C).
We follow the internationally accepted reporting formats for all our reefer container survey reports.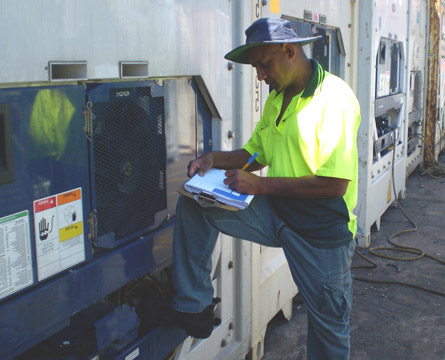 Talk to an expert for Reefer Container Survey Services in Sri Lanka
Get in touch with a member of our dedicated reefer container survey division, who will be able to assist with all your enquiries.
Contact Us Today
Get Your Questions Answered by Experts
We'll help you get the perfect protection for your reefer container boxes, covering all the compliances need to adhere. Learn how fast MSTS team helps you on your reefer container service needs answered.

Request a Free Quote Now