Reefer Container Renting Services in Sri Lanka
To assist the enterprise's crucial needs, MSTS provides you with the best reefer container renting services in Sri Lanka.
Reefer Container Renting Services
MSTS offers the best reefer container renting services in Sri Lanka, backed by our integrated Depot & Container Repair Facility. At any given time, our current reefer container fleet consists of sufficient stock levels of 20ft & 40ft new reefer containers, enabling us to rent out these containers for domestic and commercial use on a short and long-term basis.
Our reefer container rental fleet consists only of new or used units that are in good condition and continuously tested for a hassle-free rental experience. All models are ISO standard containers which are also suitable for international transportation. The reefer machine operates with 32 A 3-phase 5-pin or maritime plug, based on your preference.
All our reefer containers are carefully checked before and after we rent them, Pre-Trip inspected (PTI) & safe for transportation. This guarantees that your reefer container complies with all international requirements.
MSTS has reefer containers for rent, which temperatures ranging from -40°C to +30°C. -40°C units can also be used as blast freezers of which the cargo at room temperature, core can be reduced to -40°C within 4 to 6 hours.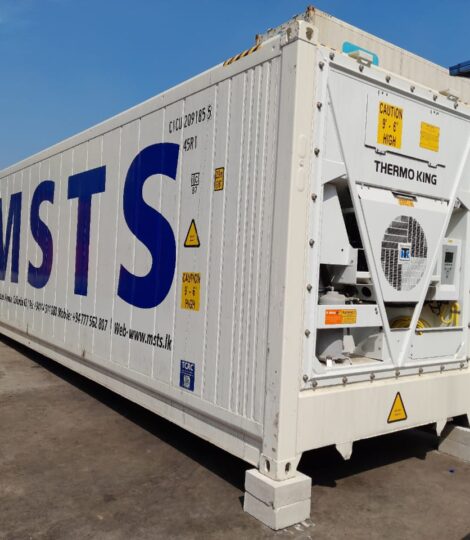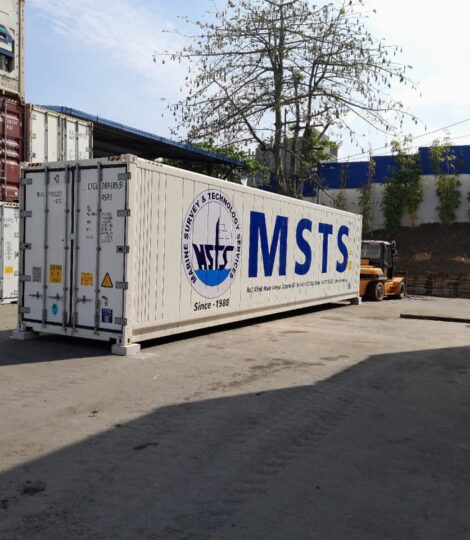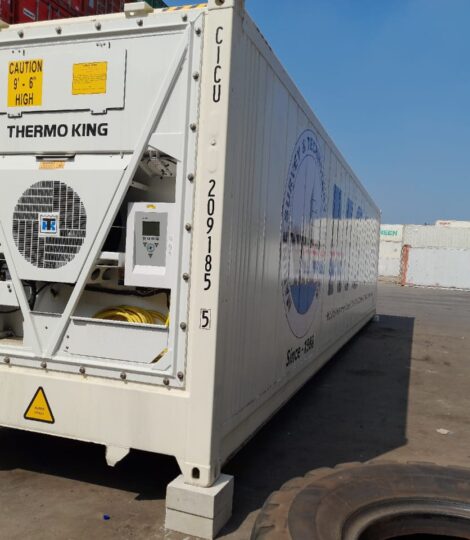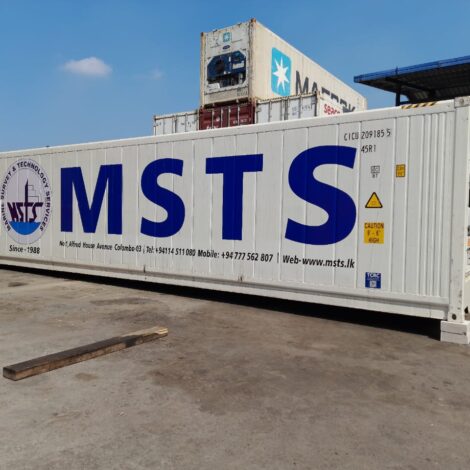 Get the Best Mobile Cool Storage Facilities for Rent in Sri Lanka
MSTS offers a wide range of mobile cool storage facilities for rent in Sri Lanka which include refrigerated container rental services, portable reefer container rental services, and refrigerated-reefer container hiring services. Using Reefer Container Rental Service of MSTS can ensure the cooling effect, help preserve the interests with the best condition, and maintain all the quality although being stored for a long time.
Advantages of renting out a reefer container from MSTS include short delivery times; proactive support team; rental periods from short term to longer terms; excellent quality; competitive rental pricing; & over 30 years of experience in reefer container renting services in Sri Lanka. Whilst containers are on rent, we offer an excellent 24/7 after-sales service backed by a mobile repair team. We also offer a real-time temperature monitoring mobile app for customers needy basis.
When you temporarily and quickly need a reefer container, you can rent out it from MSTS, the best reefer container rental service in Sri Lanka.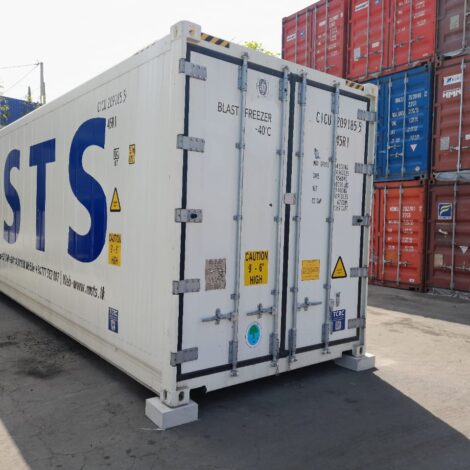 Reefer Plug-in Services in Sri Lanka
In order to keep providing you with our end-to-end integrated reefer services, MSTS offers you the best rates for Reefer Plug-in Services in Sri Lanka. Reefer containers require a certain degree of infrastructural facilities at the depot, hence we have arranged the main requirement, reefer container plugging. We have allocated the needed space for plugging facilities where it allows the customers to plug their container for anytime required.
If you are into frozen & perishable items Import / Export industry, MSTS is the right partner for your reefer container Plug-in Service requirements in Sri Lanka. Gensets are used to power the reefer container when normal power is not available, usually used for chilled or sensitive cargo travelling long distances. For temperature sensitive, high-value cargoes, MSTS also provides skilled technicians to accompany reefers while in transit, on needy basis.
Our reefer container plug-in services include container renting, electricity, ground and temperature monitoring, etc. This helps importers & exporters to focus on their co-business with peace of mind.
Talk to an expert for Reefer Container Renting Services in Sri Lanka
Get in touch with a member of our dedicated reefer container renting services team, who will be able to assist with all your enquiries.
Contact Us Today
Get Your Questions Answered by Experts
We'll help you get the perfect protection for your reefer container boxes, covering all the compliances need to adhere. Learn how fast MSTS team helps you on your reefer container service needs answered.

Request a Free Quote Now